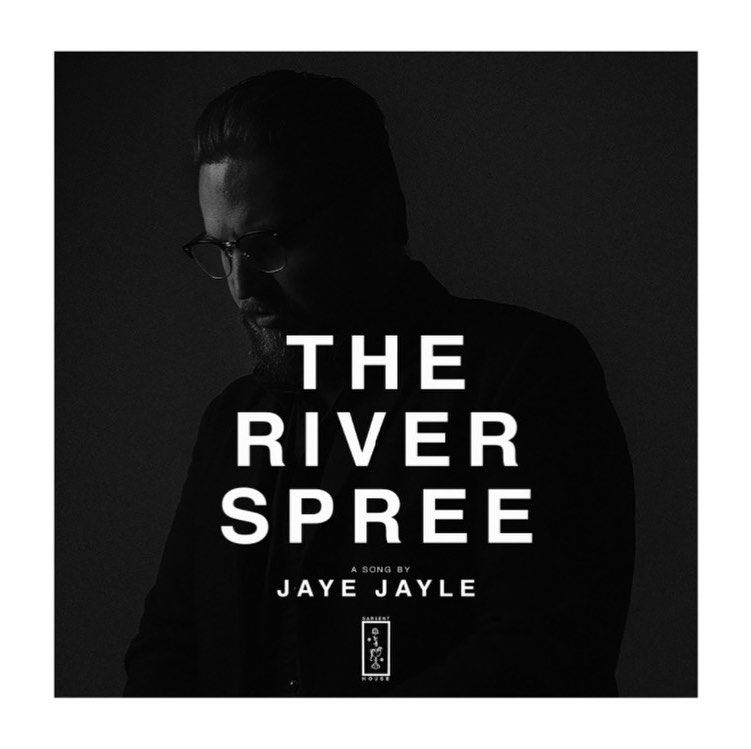 Jaye Jayle reveals an evocative new album track, "The River Spree", by way of a new video. 
Patterson crafted the music—an organic mixture of digital contrabass and interweaving drones—while driving on tour across the long barren stretch of Kansas. But the lyrics capture a moment across the Atlantic, when Patterson found himself lost in Berlin late at night, peaking on acid, without a working phone, and without knowing the whereabouts of his bandmates.
He charts his journey over the six-minute song with a drug-high ambivalence, recounting a mugging with the same stoicism as breathing in the night air while "thinking about David / thinking about Iggy." It sounds like Alan Vega singing from an opium den, comfortably numb while recounting some urban nightmare. 
About the making of this track Evan comments "I made this original composition while on the driving from St. Louis to Denver. This particular drive is one of the worst in the country. The long straight and barren stretch of Highway that rolls through the entire state of Kansas gifts one a purgatory-like aura. My story of wandering the streets of Berlin while tripping on acid made for an ideal narrative. I could close my eyes and be transported back to that particular evening. And now, you can too."