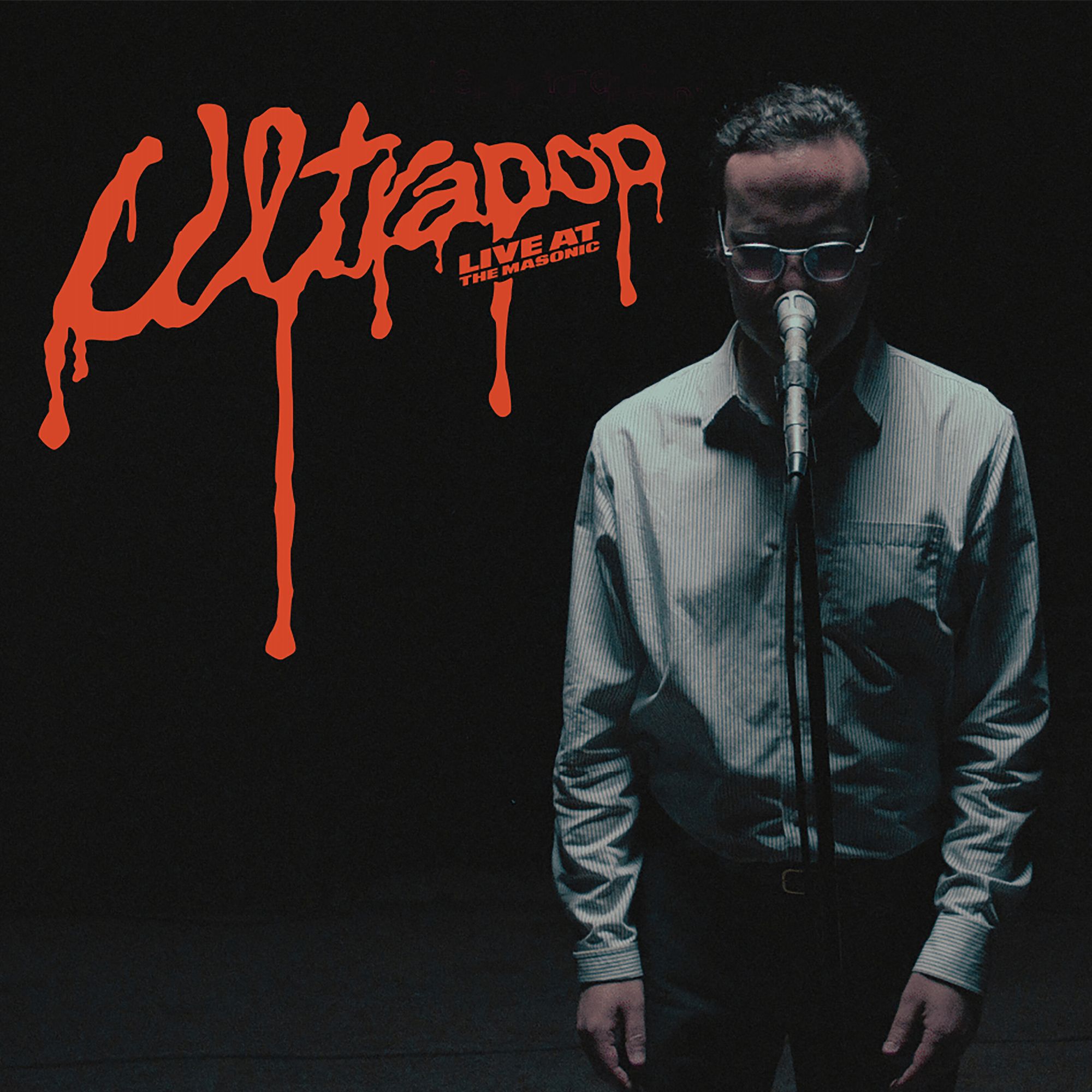 After an initial, limited release late last year of their narrative-driven, groundbreaking concert film, ULTRAPOP: Live At The Masonic Temple, The Armed are now announcing the soundtrack release for it, along with release dates for Blu-Ray DVD + digital streaming. The OST will arrive on all streaming services and physically in stores on July 15th on Opaque Red vinyl via Sargent House. The movie, which was only available to live stream for a short period of time around its October 15th, 2021 debut, will come to Blu-ray and video streaming services on September 29th. 
ULTRAPOP: Live At The Masonic soundtrack is a running combination of score elements from the film and live performances captured in Detroit's sprawling Masonic Temple and mixed by Zach Weeks at God City Studio. 
This release features live renditions of songs from their highly lauded LP ULTRAPOP and cult-favorite ONLY LOVE, and also includes their CYBERPUNK 2077 contribution "NIGHT CITY ALIENS." 
Part "Lemonade," part "Live at Pompeii" and fully infused with a sense of Lynchian dread - the movie is a stunningly-filmed cinematic document of live performances taking place within the opulent chapels, imposing asylum rooms, full-size indoor handball courts, halls (and more) of the mysterious Masonic Temple of Detroit; a 550,000 square foot fortress in the heart of the city. Live performance and story-driven narrative melt seamlessly into one another, as the film confronts themes of identity, information warfare, the commoditization of artistic products and the commodification of the artist. 
ULTRAPOP, released in April of this year, received acclaim across the board, gaining the highly coveted Pitchfork Best New Music and praise from The New Yorker Magazine, Vulture, Stereogum, Revolver, AV Club, Fader, Bandcamp, Entertainment Weekly, Interview Magazine and so much more. Reaching the same extremities of sonic expression as the furthest depths of metal, noise and otherwise "heavy" counterculture music subgenres, it finds its foundation firmly in pop music and pop culture. A joyous, genderless, post-nihilist, anti-punk, razor-focused take on creating the most intense listening experience possible.