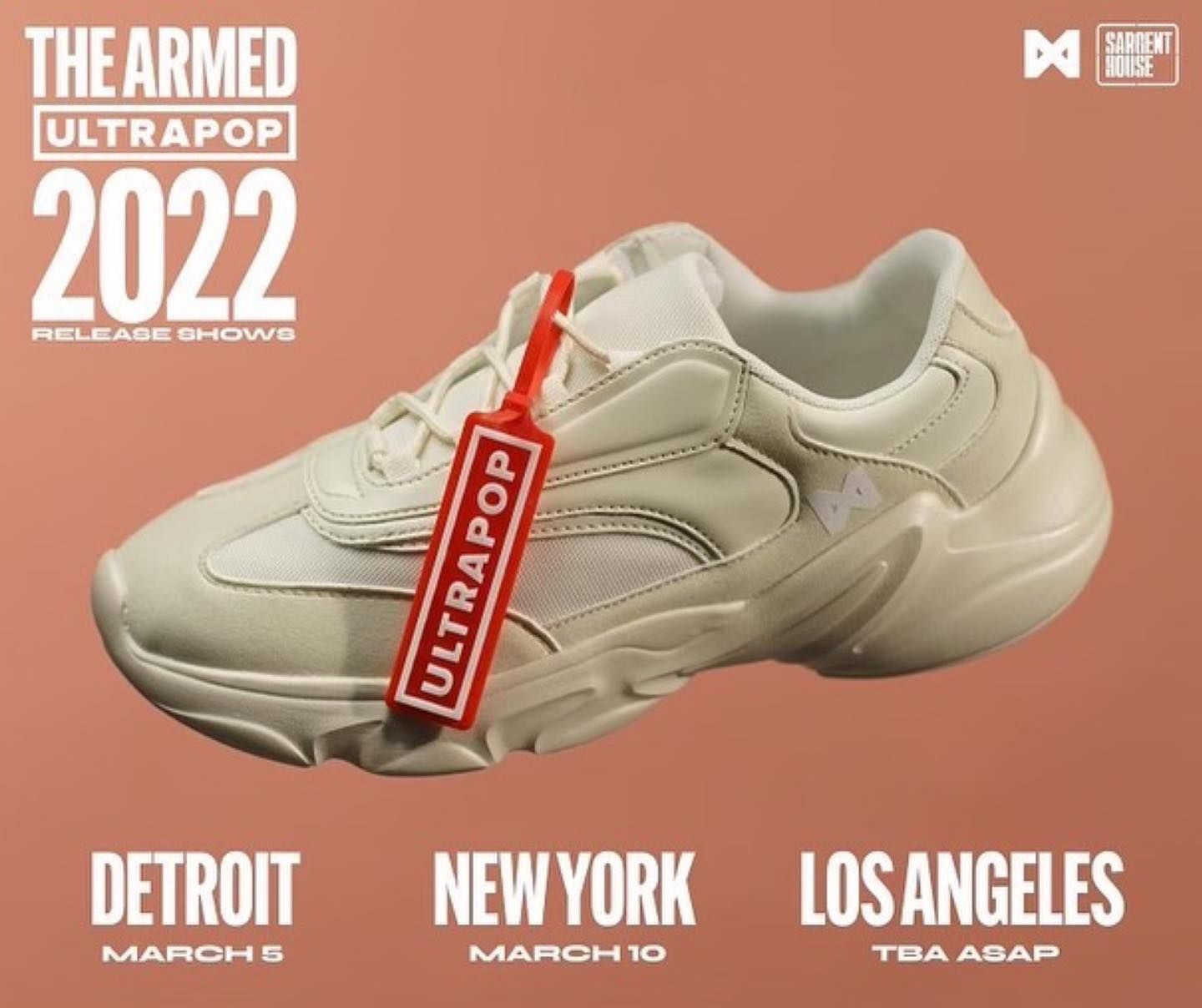 The Armed's January shows have been moved to March. 
The new dates are: 
DETROIT - MAR 5 
NEW YORK - MAR 10 
LOS ANGELES - TBA 
Message from the band: "We don't take the decision lightly and apologize if this has caused any inconvenience—but with the chances of these shows actually going off without a hitch over the next few weeks becoming more and more unlikely—we'd prefer to take control of the situation and prevent last-minute cancellations. We know many of you are traveling. 
*LA is being figured out literally as you read this but we didn't wanna wait and not give people enough time to adjust plans who were planning to come out to Detroit on Saturday already. We plan on giving you the date VERY very very soon. 
All tickets for previous shows will transfer over. Support is being locked up and will be announced again ASAP. Refunds are available wherever you initially bought tickets if needed. 
Again, we know this sucks BUT March is truly right around the corner. Take some time to further prepare yourself for the greatest day of your life, now just 8 weeks further down the road... 
ALSO, we will be offering a free digital download EP of the Adult Swim Festival set via Bandcamp later this week for ticket holders. More on that asap."