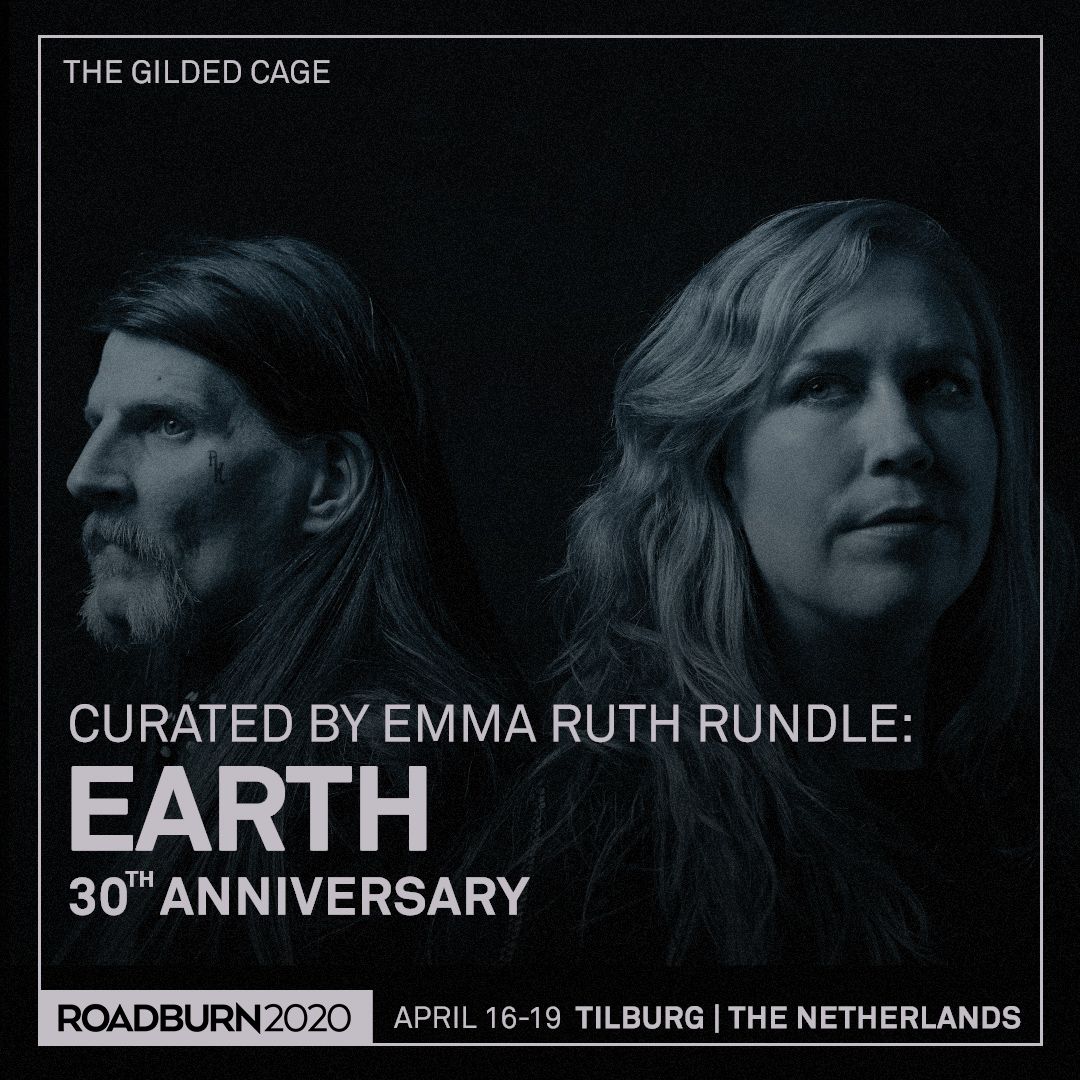 EARTH will be playing a very special set at Roadburn 2020, with songs spanning their entire 30 year career with rare tracks seldom heard live. Appearances from former collaborators Steve Moore and William Herzog with current EARTH members will make this a truly monumental set not to be missed!
Saving the best 'til last is not always a deliberate thing (and it is of course purely subjective!); we had to be patient with this one, waiting for the stars to align just so. However, here we are - one of the last announcements of our 2020 line up - thrilled to announce the addition of Earth to Emma Ruth Rundle's The Gilded Cage curated event. If that weren't enough to get excited about already, they will be performing a special set - celebrating the past three decades of their incredible career.  
Thirty Years of Earth will chronicle the path that this pioneering band has walked along; from early albums all the way up to last year's Full Upon Her Burning Lips. Drone has been a constant throughout the long history of Earth; with diverse influences coming in at various points a distinct journey can be mapped out on the backdrop of ambient and minimalist noise.  
Dylan Carlson is the one constant at the heart of Earth, but for the last 15 years drummer, Adrienne Davis, has been by his side - or rather, often behind him. Whilst the duo may be for many the most recognisable and consistent incarnation of Earth, others have of course sewn their own threads into the tapestry of the band's history. We're sworn to secrecy, but we can confirm that some former contributors and collaborators will be making appearances during this unique and special set.  
Dylan comments: "The last time Earth played Roadburn was 2011, so it's a real pleasure to be welcomed back at this year's edition - thanks to Emma for asking us. We are celebrating 30 years of Earth with a special performance, featuring Steve Moore and William Herzog along with current members, as well as a set spanning the career of the band." 
Expect to see cuts from the back catalogue that are not often found in a typical Earth set - no doubt to the delight of long time fans of the band. One such super-fan just happens to be our curator, Emma Ruth Rundle, who comments on her choice: 
"Much like the name of the band, the music they have made over the last 30 years is literally the foundation on which my understanding of guitar, dynamics, texture and atmosphere comes from and rests upon. I very much idolize Earth and would not have been able to develop my own style of guitar playing without this band. A pillar of style and creators of a whole genre, Earth have inspired so many. We are lucky to have them with us still making amazing albums. For Roadburn 2020 they will be presenting a comprehensive retrospective of their vast and visionary works." 
Dylan and Earth may be long time friends - and regular visitors - of Roadburn, but we are more thrilled than ever to be bringing them back to the festival, to appear as they never have before; in celebration of an incredible thirty years of artistry.