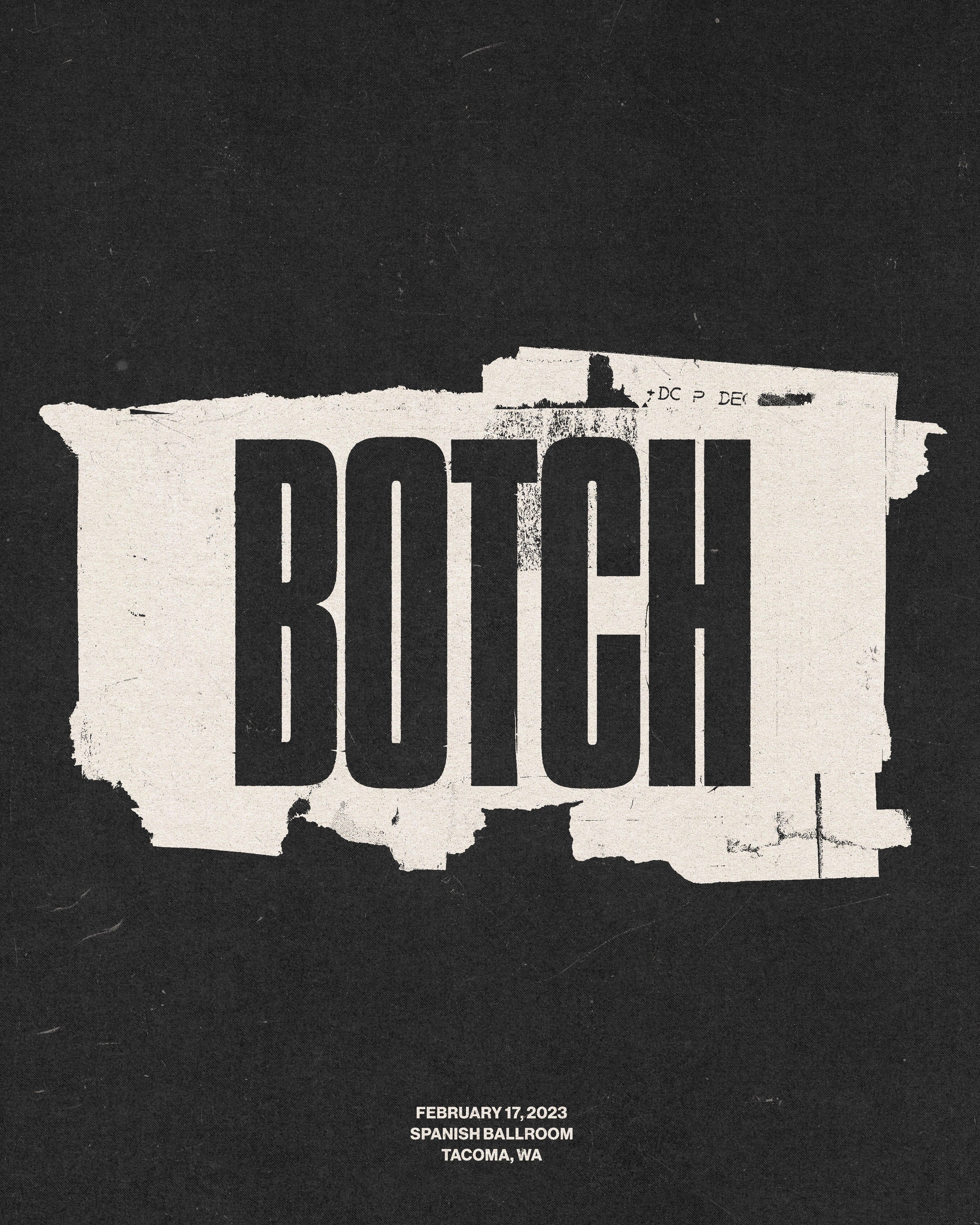 Botch will play on February 17, 2023 at the Spanish Ballroom in Tacoma WA. 
Tickets will go on sale on December 1st at 10AM. 2 Ticket limit per order.  All Ages. Tickets here.
Tickets will be available online and only at the Spanish Ballroom Box office 
Box office hours: Sun – Thur 9 am – 9pm / Fri & Sat – 9am – 11pm
In order to make sure locals could get tickets, we have put 260 for sale in person at the Spanish Ballroom box office starting 12/1. The rest will all be online but with delayed delivery to prevent resellers.