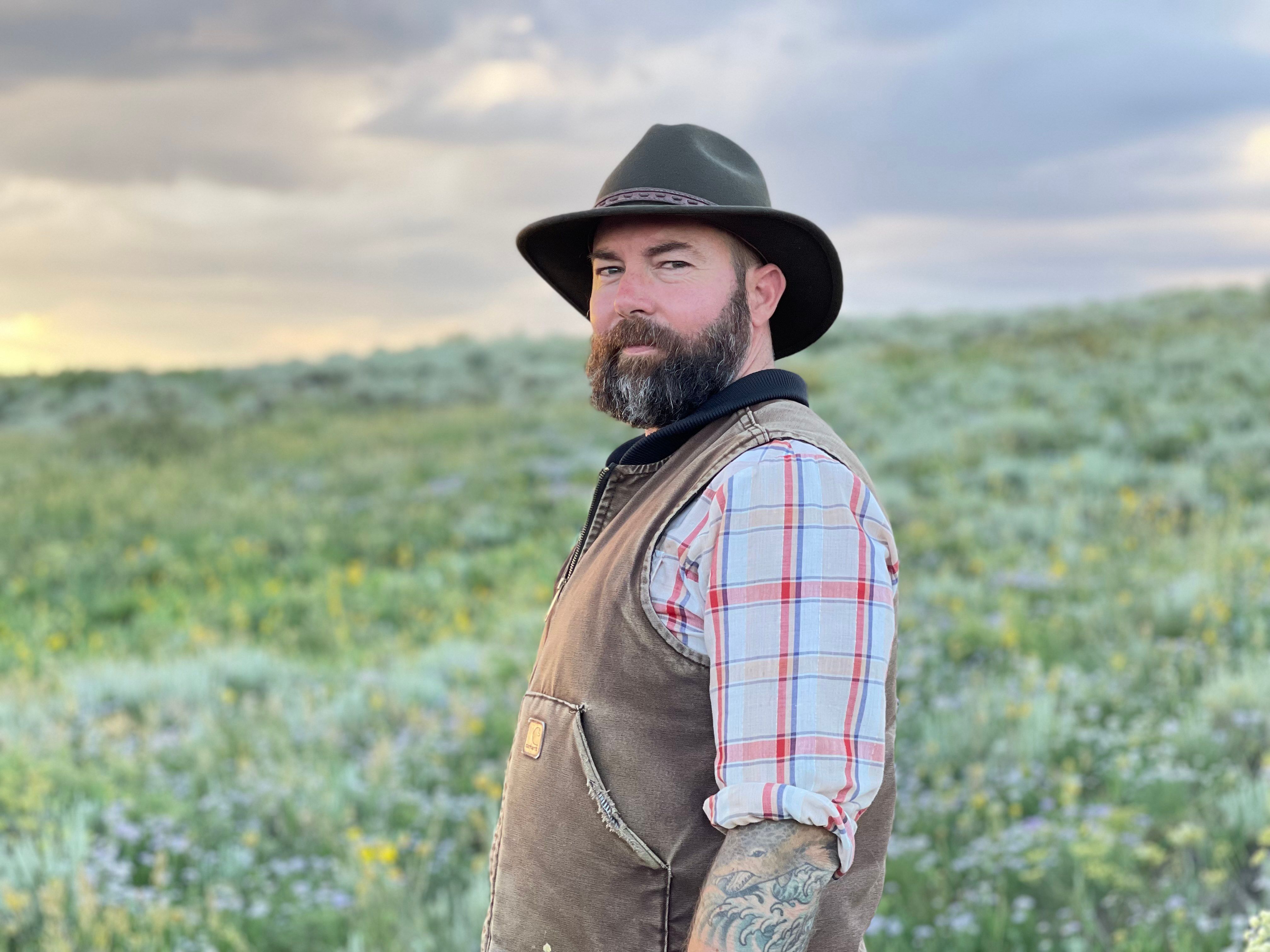 Brian Cook is perhaps mostly known from being the bass player in Russian Circles and SUMAC and previously in Botch, These Arms Are Snakes and more. He's about to release his solo project under moniker Torment & Glory called We Left a Note with an Apology. The idea for this solo project started when Brian found himself crashing on a friend's couch after a late night of drinking. A weathered vinyl copy of Springsteen's Nebraska was on the living room turntable, spinning endlessly on its run-out groove after everyone else in the house had passed out. Brian opted to give it one last spin before calling it a night. There was so much dust on the platter that the needle only occasionally caught the groove, creating a wall of fuzz distortion with the occasional acoustic guitar and lonesome voice creeping out of the ether. What was ultimately just a fluke of a poorly treated LP became the sonic inspiration for a recording project that would eventually take on the name Torment & Glory. Brian started writing songs on a Fostex X-14 cassette four-track a few weeks later, hoping to emulate that downtrodden-songwriter-swallowed-by-white-noise sound. 
A lot of other band commitments plus the global COVID pandemic resulted in quite a delay in the recording of We Left a Note with an Apology, but in December 2020 the album was finally recorded and now Sargent House is proud to release Torment & Glory's We Left a Note with an Apology on digital formats on August 27th with vinyl format arriving on/around October 15th (pre-order here). 
We asked Brian to talk to us about 3 releases that have influenced his Torment & Glory project.