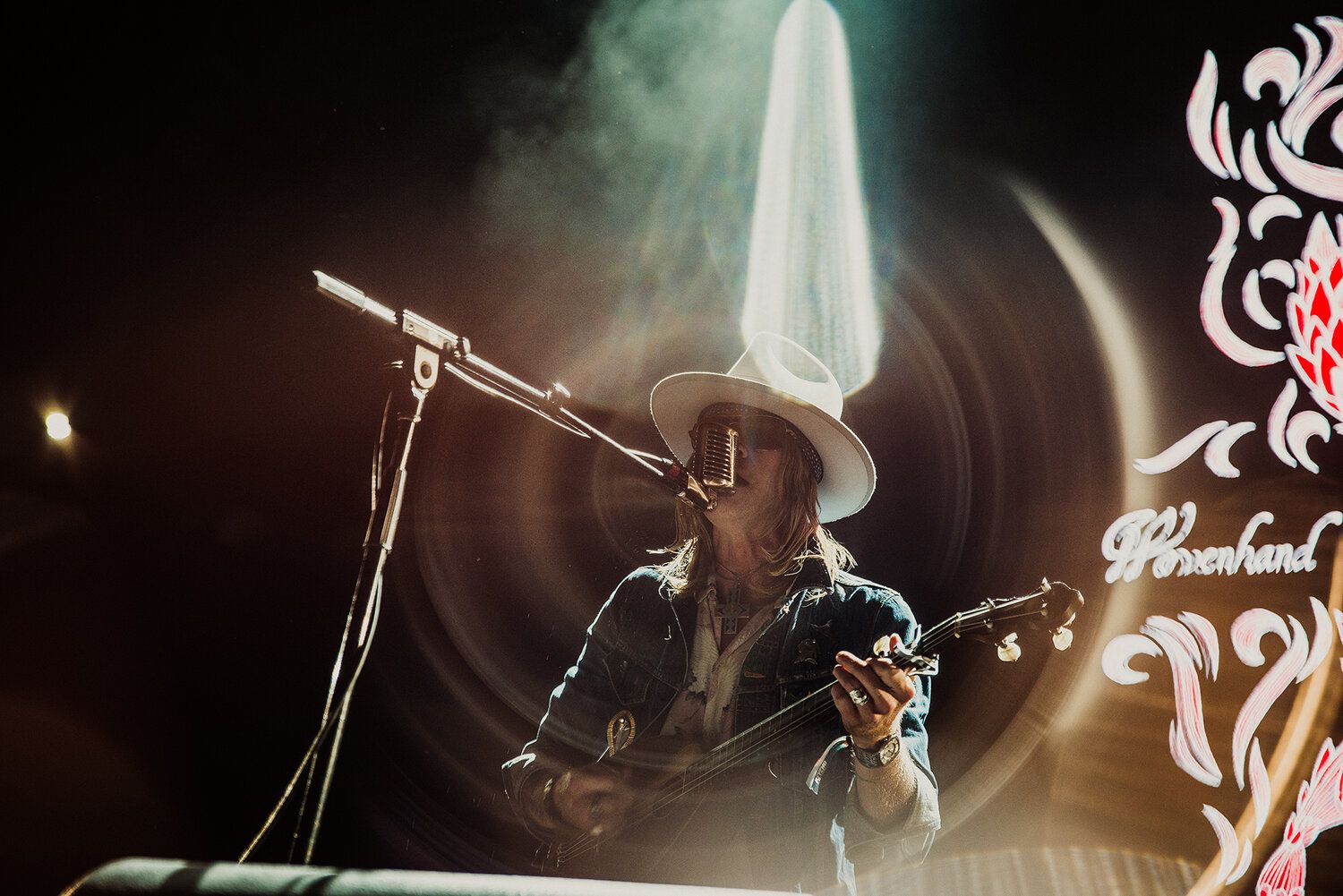 The new Wovenhand music video for '8 of 9'. The 4:29 minutes long song is taken from the current album "Silver Sash", which was released Feb 4 via Glitterhouse Records. 
The new album is the first Wovenhand opus completely written in cooperation with Chuck French, who is also known as a guitarist for aggressive Emocore outfit Planes Mistaken For Stars. Both know each other for ages. 
"Light some candles, light up a fat spliff, and prepare to get weird" says Chuck about '8 of 9'. 
9 new songs in total were recorded that despite their power and heavyness have lost nothing of its magic and hypnotics Powerful, subtile and intensly deep. Uniting the calm and mystic side of the early Wovenhand years with the straight forward yet still magic songs of his latest albums. 
Over the last two decades, his prolific work in both Wovenhand and the legendary 16 Horsepower has influenced and inspired a generation of musicians throughout the expansive alternative music world. The band cannot be described in traditional terms. Their sound is an organic weavework of neo-folk, post rock, punk, old-time, and alternative sounds. All coming together as a vehicle for David's soulful expression and constant spiritual self exploration. Sometimes sad and sorrowed and at other times uplifting, Wovenhand are always unforgettable in spirit and sound. 
Wovenhand 'Silver Sash' out now: https://linktr.ee/Wovenhand