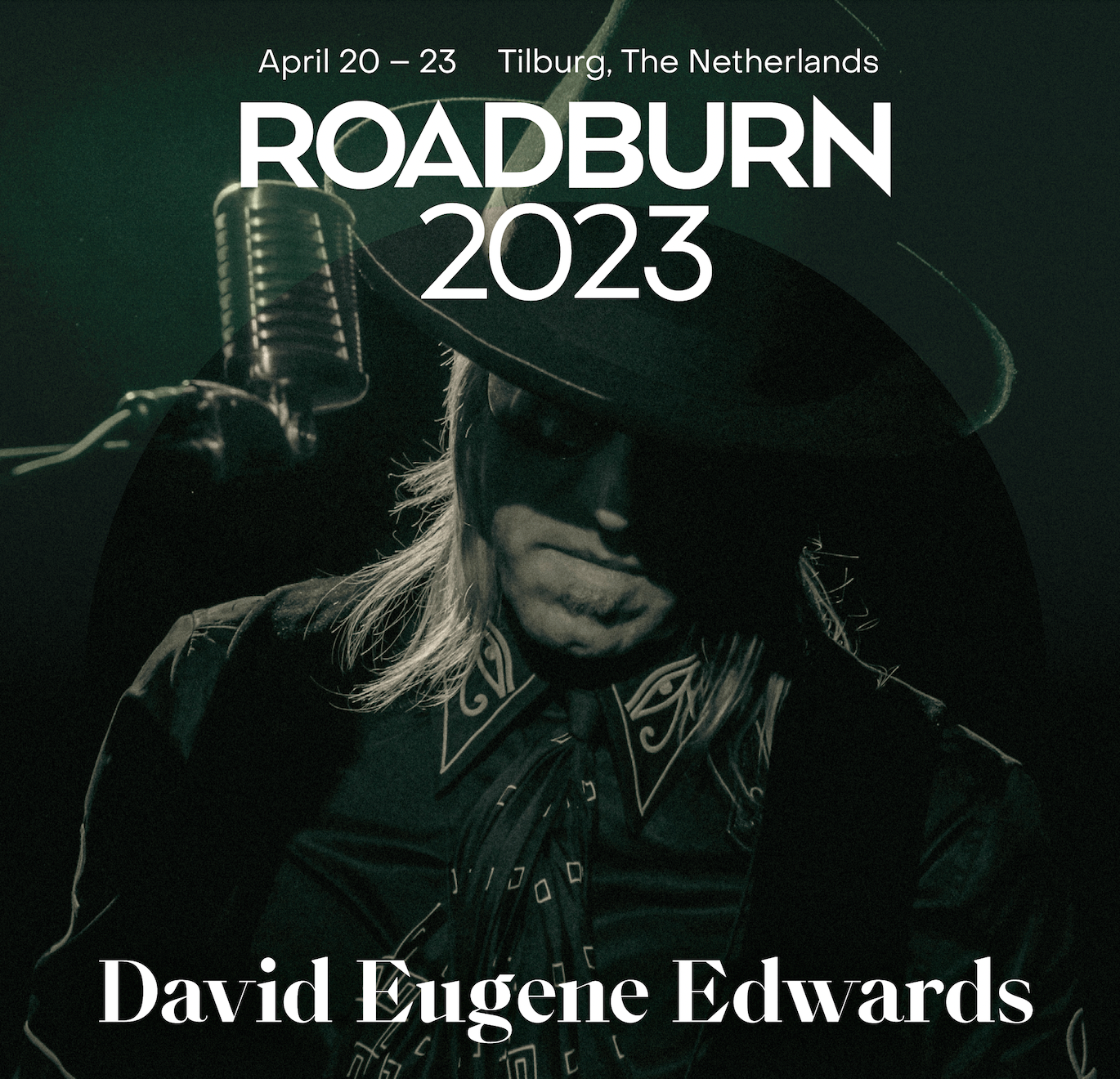 David Eugene Edwards receives a rapturous welcome every time he performs in the Netherlands - nowhere more so than at Roadburn. David's often understated but always electrifying stage presence is observed with quiet awe and often namechecked as a festival highlight. So, we're thrilled to announce that he will return to the Roadburn stage in 2023 - we truly can't wait.
Through his work with 16 Horsepower, Wovenhand, and as a solo artist, David has become known as a powerful storyteller - for this performance at Roadburn he will be drawing from the back catalogue of all of those creative outlets. With themes of faith, love, and struggle, his musical wares are redolent of traditional American storytelling, and steeped in the lessons of his own personal journeys. Comfortably utilising a myriad of instruments to pull together a signature sound that straddles country, Americana, blues rock and more, David Eugene Edwards has become a recognisable force in representing heavy music in an atypical form.
Live performances are more of an expression of emotion and spiritual intent than a means of entertainment - an intimate atmosphere facilitates an opportunity to give oneself over to the moment.  Through uncertain times the music of David Eugene Edwards has been a comfort, a steadying hand and now - once again - we will be able to immerse ourselves in a live iteration of his wonderful narratives.
- Becky Laverty