Artist: Emma Ruth Rundle
Album: On Dark Horses
Release Date: September 14, 2018

Tracklist:
1. Fever Dreams
2. Control
3 Darkhorse
4. Races   
5. Dead Set Eyes  
6. Light Song
7. Apathy on the Indiana Border 
8. You Don't Have to Cry                                       
EMMA RUTH RUNDLE 
On Dark Horses Bio
The cover to Emma Ruth Rundle's fourth solo record, On Dark Horses, bears a blurry photo of the songwriter obscuring her face with a large toy horse with broken legs. The photo suggests something candid but also hidden, graceful but also fractured—a fitting portrait for an artist who has established a career by vacillating between shrouding herself in mystery and exposing her wounds to the world. Her first solo release, Electric Guitar: One, was a collection of Frippian guitar instrumentals written and recorded in the backseat of a tour van during her tenure in Red Sparowes. It's a record devoid of context, revealing nothing of Rundle's personal narrative. The first peek behind the curtain came with Some Heavy Ocean, where layers of distortion were excised in favor of acoustic guitar and Rundle's beguiling vocals. There was a distinct difference by the time Rundle released Marked For Death, a stark and deeply personal meditation on mortality and self-destructive behavior. Her entire musical trajectory—from the cinematic instrumentals of Red Sparowes to the lush haze of Marriages and onward through her solo career—seems like a gradual disclosure of intimate secrets. With On Dark Horses, Rundle doesn't shy away from uncomfortable realities or retreat into a private world, but it does capture an artist who has survived their personal nadir and come out stronger on the other side.
"In the wake of weak beginnings, we can still stand high," Rundle sings over banks of electrified minor chords and ghostly guitar leads on "Darkhorse". It's a statement of purpose and a recurring motif throughout the album. "The record is about overcoming—understanding and embracing the crippling situation and then growing beyond it," Rundle says. "Horses keep working their way into the lyrics and visual dimension of this record. They're powerful and beautiful yet not free really. So the dark horse works for me in a visual way, as a representation of a contained force that will win the race or exceed the expectation of society and self." The horse metaphor takes a darker turn on the reverb-soaked gothic Americana song "Races", where Rundle draws a parallel between alcoholism and being a "touring vampire wastoid… creeping around in the night dragged along by the need."
Taking the full arrangements of Marked For Death on the road demanded a backing band, which Rundle pieced together from tour companions—first Dylan Nadon from Wovenhand and Git Some and later Evan Patterson and Todd Cook from Jaye Jayle. Rundle's budding romance with Patterson prompted a move to Louisville, Kentucky, which not only amplified the equestrian themes of the record but also yielded a new writing process. "This the first time I haven't played all the guitars on my own record," Rundle says of Patterson's contributions to the writing process. "It was stressful letting go but it was also rewarding." The collaboration worked both ways, with Rundle contributing to Jaye Jayle's No Trails and Other Unholy Paths. That album's "Marry Us" mirrors On Dark Horses' "Light Song", with the union of Rundle's siren vocals and Patterson's poised baritone conjuring a dizzying and feverish update on the duets of Johnny Cash and June Carter.
True to the empowering mission statement of On Dark Horses, album opener "Fever Dreams" speaks of "a life spent uneasy / in pieces, always in pieces / life rent completely" but still exudes an overall air of vitality and strength. It charges out of the gate with an intensity that continues in the duality of dream pop and distorted deluges on "Control" and onto the haunting guitars, galloping percussion, and majestic vocal delivery of album centerpiece "Darkhorse". The eight tracks of On Dark Horses capture the evolution of Rundle as an artist, with vestigial traces of the savvy guitar work of Electric Guitar: One, the siren song beauty of Some Heavy Ocean, and the amplified urgency of Marked For Death all factoring into the album's rich tapestry. Rundle arrives at the end of the album with an ode to a traumatized and heartbroken friend on the grand and triumphant "You Don't Have To Cry". After laboring over the majority of the material for the album, she wrote the finale in one sitting, describing its easy birth as a gift from the gods. It's a fitting closer, a song announcing Rundle's newfound hope and reminding us to take control during our darkest moments instead of succumbing to them.
On Dark Horses was written in the fleeting moments of downtime during Rundle's relentless touring schedule in the latter half of 2017 and into the early months of 2018. It was engineered and produced by Kevin Ratterman at LA LA LAND in Louisville, Kentucky over the course of ten days in February and March. Sargent House is proud to release On Dark Horses to the world on September 14, 2018 on CD/LP and all digital formats.
EMMA RUTH RUNDLE "ON DARK HORSES" // COVERAGE
"Great artists often tell you their life story through their art, and On Dark Horses will be looked back on as a truly great 'tale of redemption' album. " – Metal Hammer

"...there's an emotional spark here that never goes out" – Q Magazine (print) 4/5
 
"Against ominously pounding drums, the music rises around Rundle's vocals as if she's summoning the elements into a dance. The resulting sound is something like somber Americana rendered in rich gothic splendor. She's too good at this." – Stereogum, Darkhorse coverage

 

"On Dark Horses is another incredibly emotional journey of an album. Her best yet." – Metal Injection
 

"some of the dreamiest and most beautiful melancholia you'll hear all year" – Music & Riots 9/10
 
"This is another confident step forward by an artist who continues to dazzle us with new sides of herself." – Exclaim! 8/10

 
"It's heavy music, and it's beautiful music, not by any conventional measure of either but devastating either way." – Treble "Album of the Week"

 
"Rundle's singular blend of swirling post-rock and doomy gothic metal feels remarkably intimate, even when the decibels are being pushed into the stratosphere." – AllMusic 4/5

 
"On Dark Horses isn't just a good record; it's not even a great one. It is, quite simply, a masterpiece." – Distorted Sound 10/10

 
"Rundle has built titanic soundscapes that allow her emotions to take all of the space they deserve -- and then some." – No Depression

 
"'On Dark Horses' is some dark, brooding folk that puts Rundle's distinctive, evocative, and frankly incredible voice in centre stage." – Everything is Noise

"another heavenly collection of heartfelt songs that embellish an already stellar back catalogue of greatness" – Echoes & Dust


"Emma Ruth Rundle is fast becoming one of her generation's finest purveyors of outsider art" – Punktastic
 
"Drenched in reverb, distortion, and other effects, her guitar sound teeters between beautifully malleable and dense, constantly pierced by her otherworldly voice." – Chicago Reader
"Quite simply, this woman is beyond superlative, a creative entity able to spark and crush every synapse in the human body, who has once again produced an album that truly touches the soul." – Ghost Cult 9/10
"…the album soars when she's at her most aggressive, but its lighter tones help elevate those moments even more" – Soundblab 8/10
"...matches MfD's fervor and intensity on the equally foreboding yet devastatingly beautiful On Dark Horses." – The Revue


"another strong solo effort" – mxdwn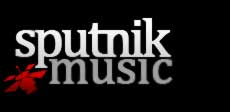 "...Emma Ruth Rundle refines her craft further by creating an album as melancholic as her peers without cherry-picking from neighboring genres and expertly sewing subtle intricacies into her minimalistic music to create something that sounds genuinely redemptive."  – SputnikMusic 4/5
"…some of her most intricate, dense, and powerful material to date" – Svbterranean 9/10


"Cohesive in every sense of the word, this album is strong, daring, and brutally honest, soaring past any other ambient work Rundle has put out in the past. There's so much depth in On Dark Horses, elevating passion with swirling musical triumphs that sends a chill from beginning to end." – StGa 9.5/10
"It's almost a cliché these days to say that a record defies genre conventions, but in the case of On Dark Horses, there isn't a better way to describe it. It combines elements of folk, country, and post metal without belonging to any of them. It vacillates between solemnity and celebration, always maintaining the same emotional heft. So while I might not know what section to put it under in my record collection, I do know it will be getting plenty of time on the turntable." – Punk Rock Theory 9/10
"This is Emma Ruth Rundle's best album, and it further proves the continued mastering of her approach to darker music." – Tanda Media 9/10

"Immediately right up there on first listen as one of my favourite albums of the year, 'On Dark Horses' is the gutsy full-on rock album I desperately needed." – Higher Plain Music 10/10


"...without question her most carefully-constructed listen to date thanks to its sprawling guitars, morose pianos, and an intermittent crashing of cymbals through the air that mediate fear of the future with a blind courage to forget forward." – Recommened Listen