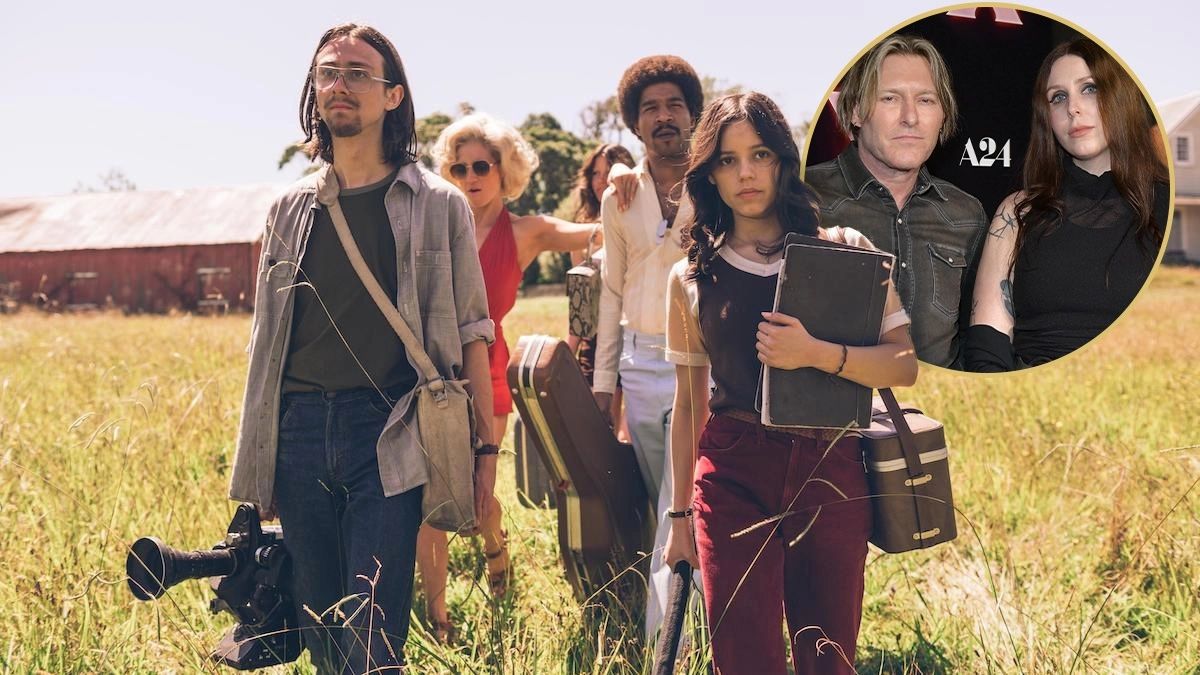 The horror film fandom has been on the edge of its seat for X, director Ti West's first full-length feature since his 2016 Western In a Valley of Violence. The A24 film is more than a love letter to the greatest horror films of all time — it paves a creative, innovative, and shocking path all of its own. 
The same can be said of its score, which was created in a collaboration between legendary horror composer Tyler Bates and goth rock queen Chelsea Wolfe, alongside composer/producer Ben Chisholm. X's accompanying lush score is perfect for the envelope-pushing, star-studded film. 
Set in 1979, X tells the story of a group of aspiring filmmakers and stars (including Mia Goth, Jenna Ortega, Brittany Snow, and Kid Cudi) who head deep into rural Texas to create the ultimate porn film. Things take a sinister turn when the owners of their rental home discover their plans.
As the X Original Motion Picture Soundtrack arrives on vinyl today (May 3rd), Bates and Wolfe have answered all of our questions about the origins of the score and their creative process.