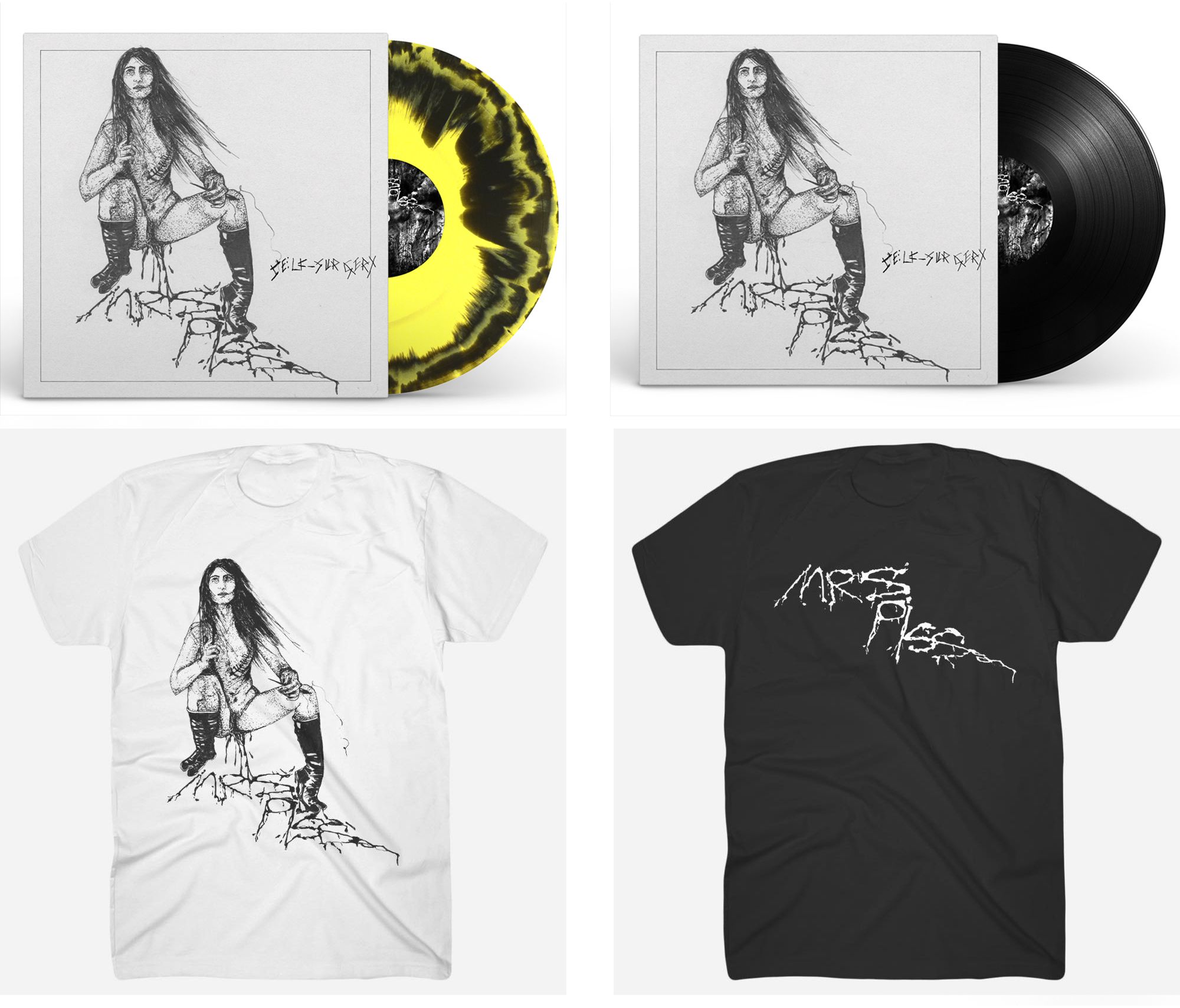 Mrs. Piss "Self-Surgery" the debut from the duo of Chelsea Wolfe and Jess Gowrie is now streaming everywhere. All links HERE.
VINYL / CD pre-orders start today and will ship late Summer/ Fall 2020 order from the US Store & EU Store.
Limited yellow/black splatter color variant online only also available in black B Side is an etching all tracks are on side A comes with download card. 
Artwork by Caroline Vitelli 
Album on Sargent House/Sargent House Europe