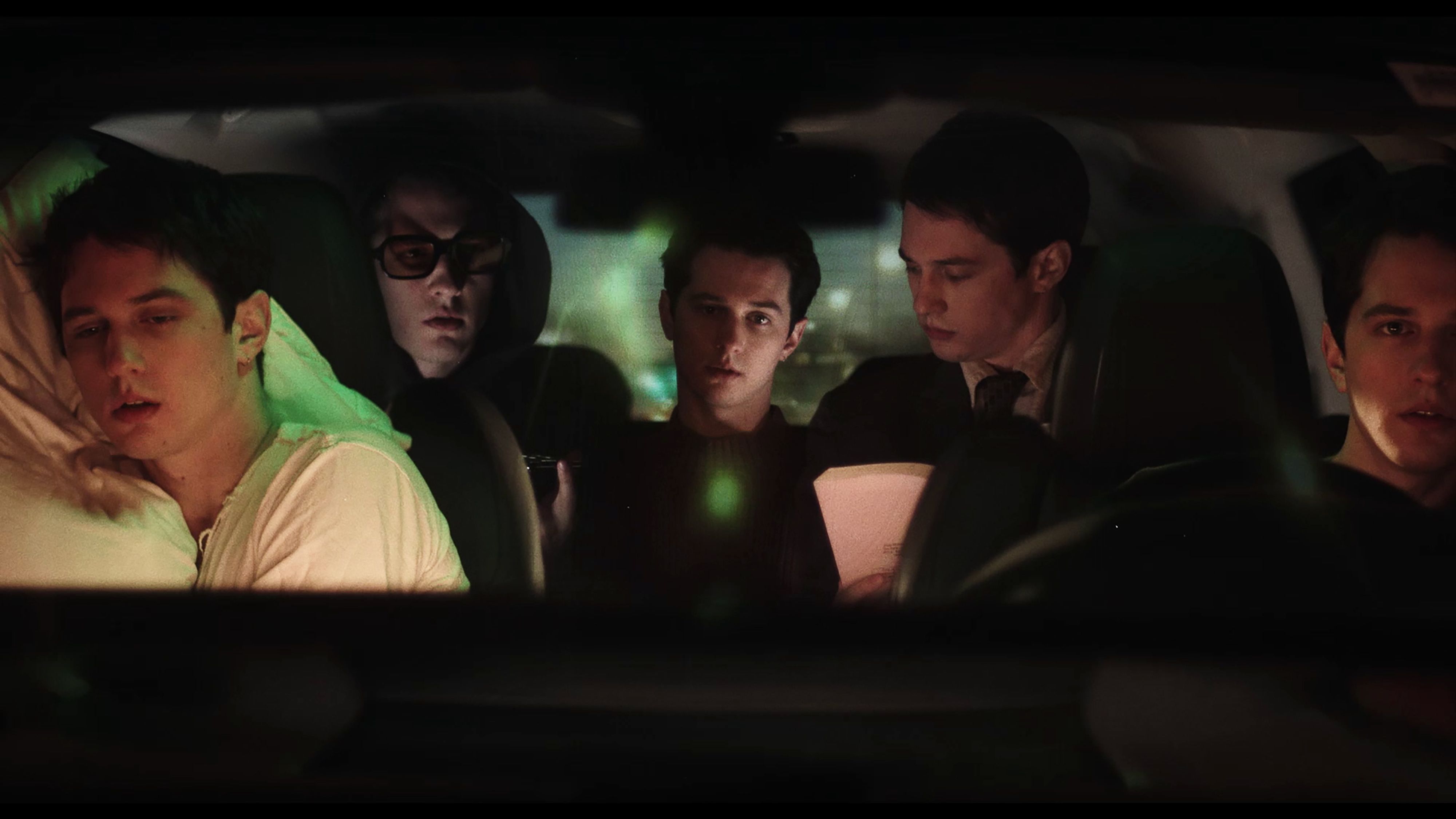 Storefront Church, the Lukas Frank helmed Los Angeles-based band has delivered their debut album As We Pass via Sargent House and along with it a video for "Us Against Us". A father/son collaboration the video was directed by Lukas and his dad, the two-time Academy Award-nominated screenwriter/director and co-creator of The Queens Gambit, Scott Frank (Logan, Get Shorty, The Wolverine, etc.).  Featuring five different versions of Lukas driving in a car the video explores the idea that problems we face as a society are the duty of the individual to overcome. The characters look tired, disaffected, and annoyed with each other, and the world set to the backdrop of the hyper-capitalist imagery they drive by. 
For Lukas and his father making the video was a new way to work together using their singular artistic passions and visions. Lukas Frank explains "Over the past few years my Dad has asked me to write two songs for him, one for his western, Godless, and another for his dark show about Chess that we were both convinced no one would watch.  Collaborating in that way, we were in our elements, him making his thing me making mine and coming together in the end." Scott Frank adds "the idea of doing a video together seemed like a natural way to continue having fun matching his music to images. We did the entire shoot in one day on a soundstage in Williamsburg, using producer Nick Castle's Verytaste Productions as a kind of ready-made unit. From the beginning, Lukas had this idea of a car full of versions of himself not really getting along, moving through an increasingly bizarre world at odds with itself as well. Which I thought was perfect for this particular tune." 
The notion of collaboration is an important one to Lukas and a touchstone of Storefront Church. Though Frank helms the band, As We Pass is the result of 20 plus collaborators - most notably guitarist Waylon Rector and DIIV's Cole Smith who worked tirelessly alongside Frank, playing on the album and helping to co-write some of the songs. The result is a sweeping artistic statement that paints dark, weathered landscapes paired with Frank's mournful croon and howls summoned via poignant songwriting that recalls the likes of Roy Orbison, Scott Walker, and Jeff Buckley.